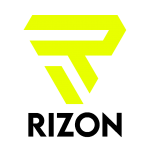 Summary
RIZON ist einer der am schnellsten wachsenden E-Sport – & Influencer-Marketing-Startups in der DACH Region.
Description
Gegründet wurde RIZON Anfang 2021 von Herr Julian Crestani, Herr Janne Mann und Herr Tim Willer.

RIZON fokussiert sich auf kompetitives Gaming (E-Sport) sowie Influencer-Marketing. Hier sind wir bereits in den Titeln League of Legends, Counter Strike: Global Offensive, VALORANT sowie Fortnite, International, vertreten. In kürzester Zeit schaften wir es, zu den Top Teams der DACH Region zu zählen.

Auch das Influencer-MArketing sowie der Community-Aufbau sind ein wichtiger Part RIZONs. Hierbei übernehmen wir die Vermittlung von Werbepartnern an unsere Artists und begleitet die Partner bei der Entwicklung der Marketing-Kampagne.

Gemeinsam mit unseren Spielern und Artists bilden wir bereits eine riesen Community von über 200.000 Followern.

Erfolg gibt es nur im Team:

Gemeinsam mit unseren Partnern möchten wir wachsen und den E-Sports-Markt erobern. Wir bieten unseren Partnern den perfekten Einstieg in die E-Sports-Szene, sowie die optimale Platzierung bei RIZON. Nachhaltige und langfristige Partnerschaften sind uns wichtig, um eine stabile Markenidentität gegenüber unserer Community, gemeinsam mit Ihnen, aufzubauen.
Gemeinsam mit unseren Partner! Ganz nach dem Motto #tothehoRIZON
Reach / Links
Greatest successes
Counter Strike: Global Offensive
ESL Meisterschaft Teilnehmer
1 Division der 99Damage
Top 10 ESEA Main (international)
Valorant
1. Platz AGENTS RANGE – Agent´s Rising #13
2. Platz AGENTS RANGE – Agent´s Rising #14
2. Platz AGENTS RANGE – Final Peak
Top 8 AGENTS RANGE – Agent´s Rising #16
League of Legends
Rang 1 Prime League Div 4 Summer Split 2021
Rang 3 Prime League Div 3 Winter Split 2021
Momentan Rang 1 Prime League Div 3 Spring Split 2022
Fortnite
Cash Cups:
Duo #26 C3S1 North America East
Solo #11 C3S1 Europa
Duo #25 C3S1 Montenegro
Duo #13 C3S1 Europa
FNCS:
Key figures for sponsors
Gemeinsam erreichen wir über 200.000 Follower.
Jährlich über 25.000.000 Impressionen.
Mehrere hundert Zuschauer täglich auf den Streaming-Kanälen unserer Artists.
Fancybox.bind("[data-fancybox]", { // Your custom options });