Our team
Get to know the Team behind Sponsoo!
Do you want to become part of our team? Check out our open positions.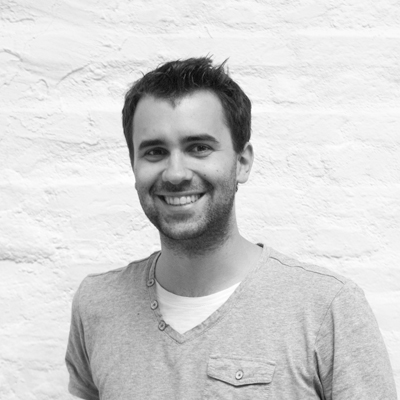 Andreas Kitzing (CEO) came up with the idea of Sponsoo during his MBA at the University of Cambridge. Before that, he had been working as a managment consultant and a project manager. Andreas loves to explore new sports in his free time (stand up paddling, snowboarding, bungee jumping). As a passionate football fan, he is regularly supporting his favorite team in the stadium.
Christian Kaspar (CTO) is leading the technological development of Sponsoo. As a serial entrepreneur, Sponsoo is not his first successful startup. In the last years, Christian has worked for many well-known companies.
Christian used to be an avid cyclist in his younger days. Nowadays, his focus has shifted to long-distance running and snowboarding.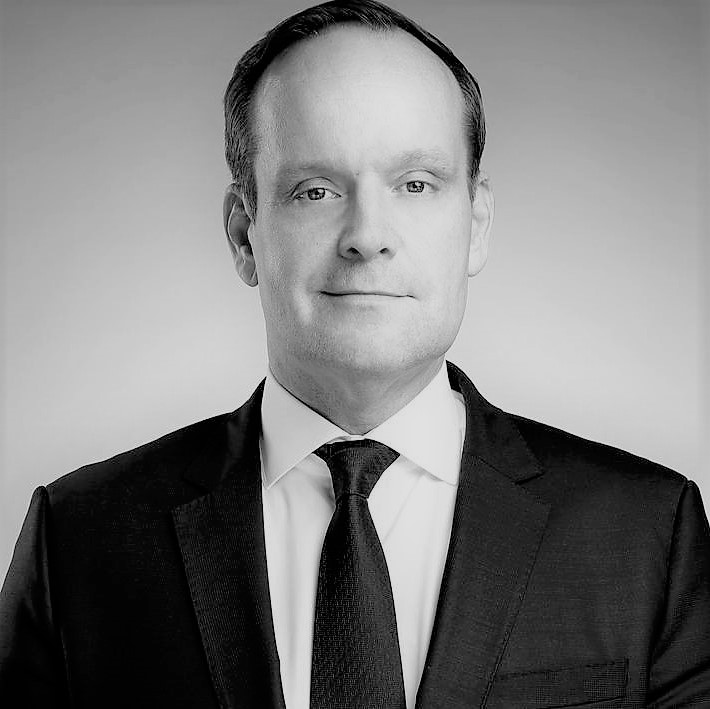 Per H. Baar (Head of Sales and Business Development) is part of the Sponsoo sales team. After many years in sports marketing and sponsoring on both sides and in different positions, he is now bringing his expertise to us. He is an active sportsman and enthusiastic fan of everything that takes place on land, water and in the air.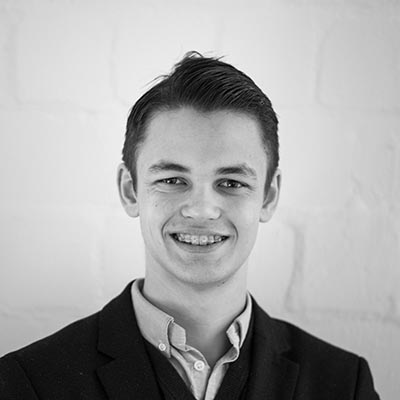 Maurice Lange (Business Development Manager) is a massive sports enthusiast and regularly visits the stadiums and sports halls all over Europe. He shows the same passion for his daily work at Sponsoo.
In his free time, he has been singing in the New Boy's Choir Hamburg for 14 years and actively tries to shape local politics.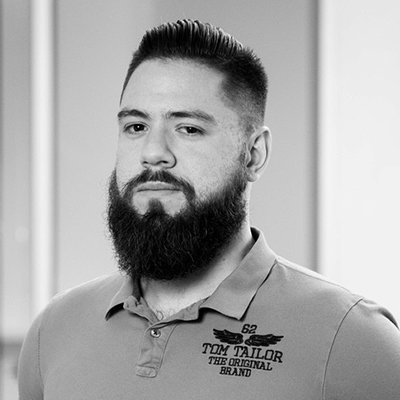 Rok Mohar (Developer) is continously improving the Sponsoo website. He works from Sponsoo's Ljubljana office. Ljulbjana is also the place where Rok finished his university degree in computer science.

In his leisure time, Rok is working out a lot and takes care to live a healthy lifestyle.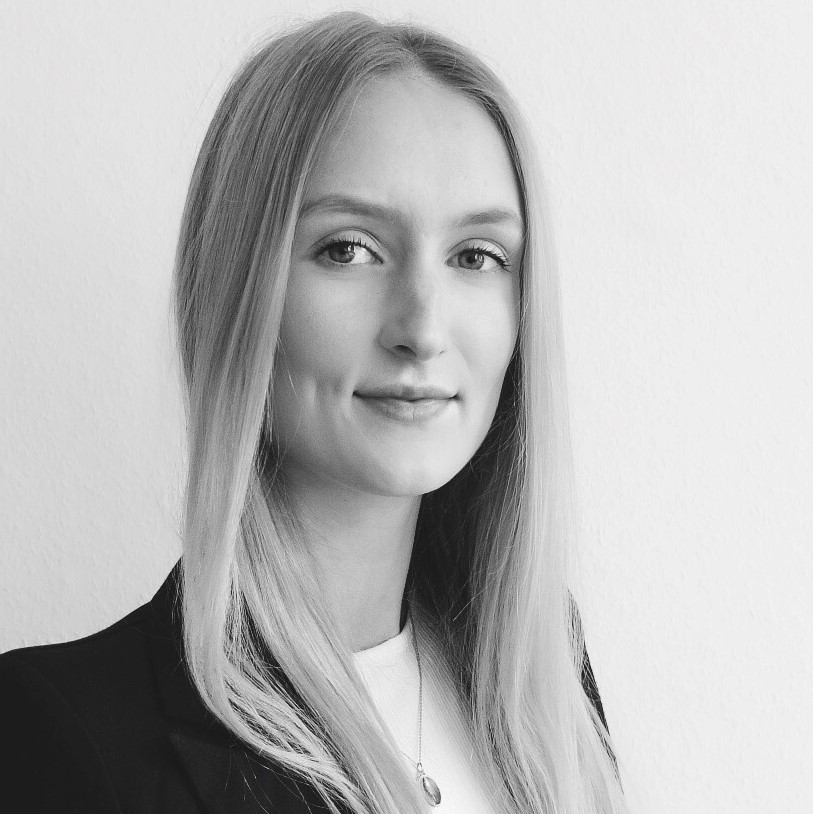 Kim Kaufmann (Marketing Managerin) joined Sponsoo after completing her MBA at the University of Hamburg and is responsible for the development and design of the communication and marketing strategy. In her freetime, she is not one of the typical fitness goers, but rather plays squash or tennis and goes kitesurfing. To relax, she also likes to go the yoga studio.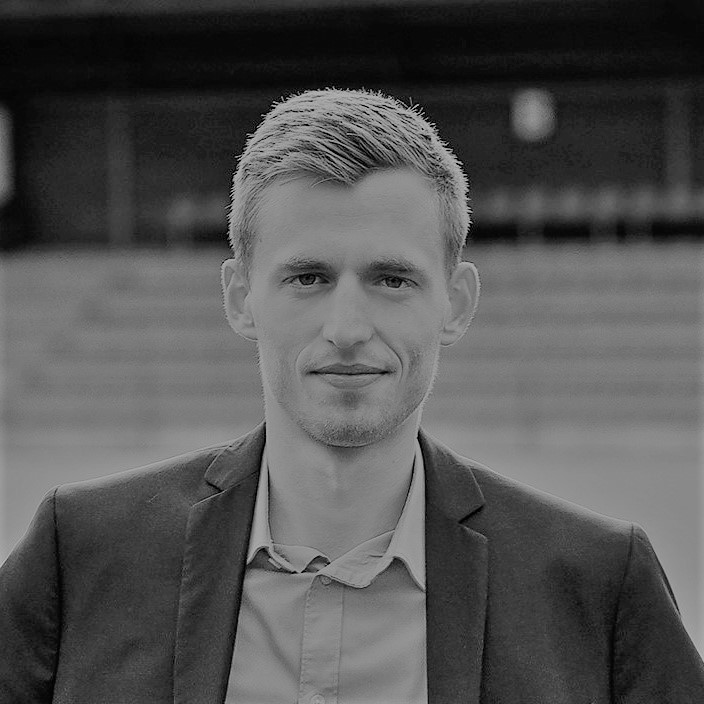 Jonas Lösche (Sponsorship Manager) works in sales for Sponsoo. After studying media, sports and event management, he worked in event management and sales for a publishing house. In addition to his work, he enjoys playing football, tennis and running in his free time. The dates of various sporting events are also marked in bold on his calendar.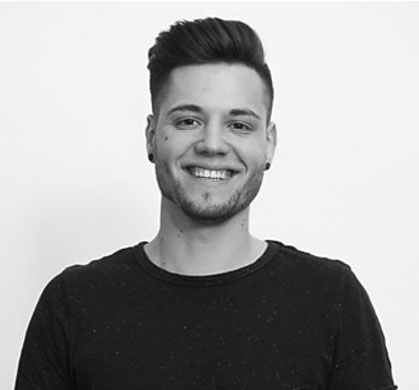 Nils Rautenhaus (Sales Manager) is part of the sales team and brings together cooperation partners and ambitious athletes. After a worldtip and doing an apprenticeship, he gained experience in other sports companies. Since his early childhood Nils started to play soccer with passion and devotion and visits stadiums across the country regularly. Besides his interest in ice hockey, two bungee jumps mark the sporting highlights in his life!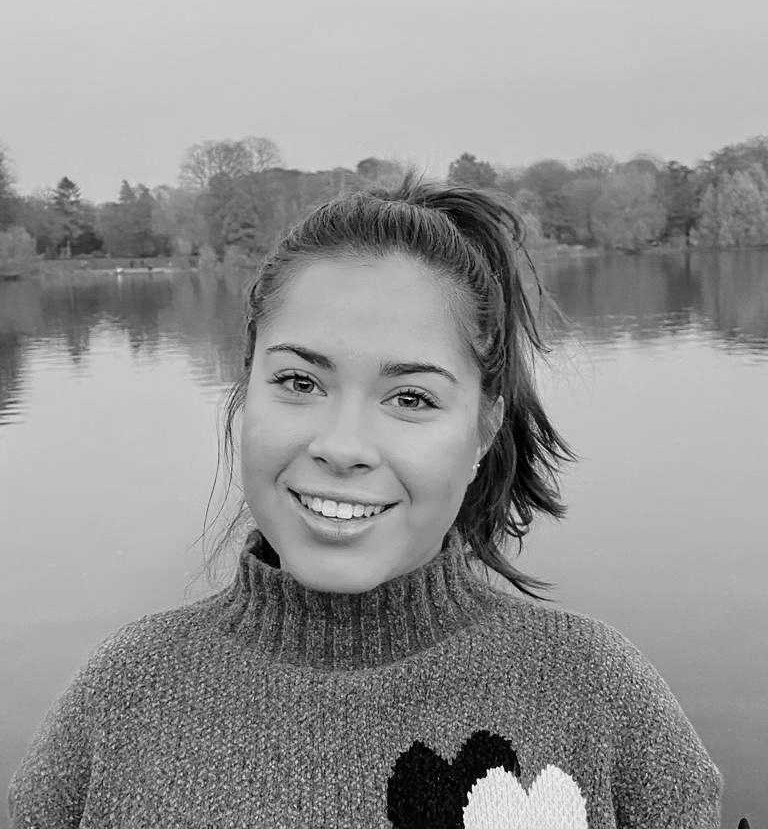 Maya Vasquez Fischer (Marketing & Development Associate) decided to join Sponsoo during her Bachelor internship and supports in the team Marketing and Internationalization, where she already gained experience during a previous internship at a Spanish soccer academy. As rower she loves watersports and feels most comfortable on the Alster, but she also enjoys to go for a run or try a new sport.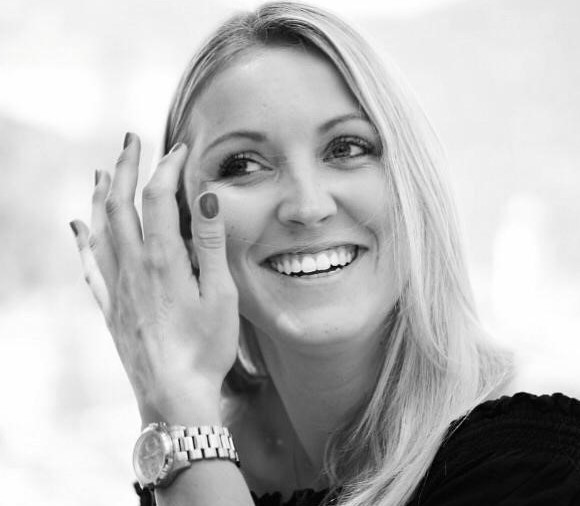 Franziska Siering (Sales and Business Development Manager) is the newest member of Sponsoo's sales team. With her sports management studies in the Tyrolean Alps, the enthusiastic skier already fulfilled one of her dreams. Now she wants to take off professionally in the sports industry. She has already gained experience in sports business by working at numerous sporting events and through an internship in sports rights marketing.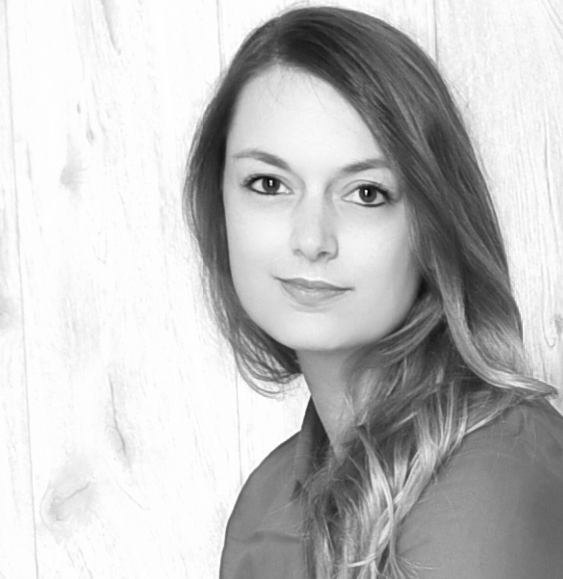 Sarah Guttau (Marketing Manager) is responsible for press relations and trade fairs at Sponsoo. She discovered her enthusiasm for sports marketing while working as a press officer for an American football club. After several years in a PR agency, she finally returned to the sports industry at Sponsoo. Even outside the office, no sport is safe from her. She likes to relax with Pa Kua disciplines like archery or let out tensions with Krav Maga.

Moritz Schmitz (Management Associate) is part of the sponsoo management team. After several internships, he gained experience in other sports and business companies. For example he worked at one of the best german football clubs and for a worldwide leading mineral oil company. Since his early childhood Moritz started to play soccer and tennis with passion and desire. Besides his interest in several other sports, he likes to go running or going to the gym.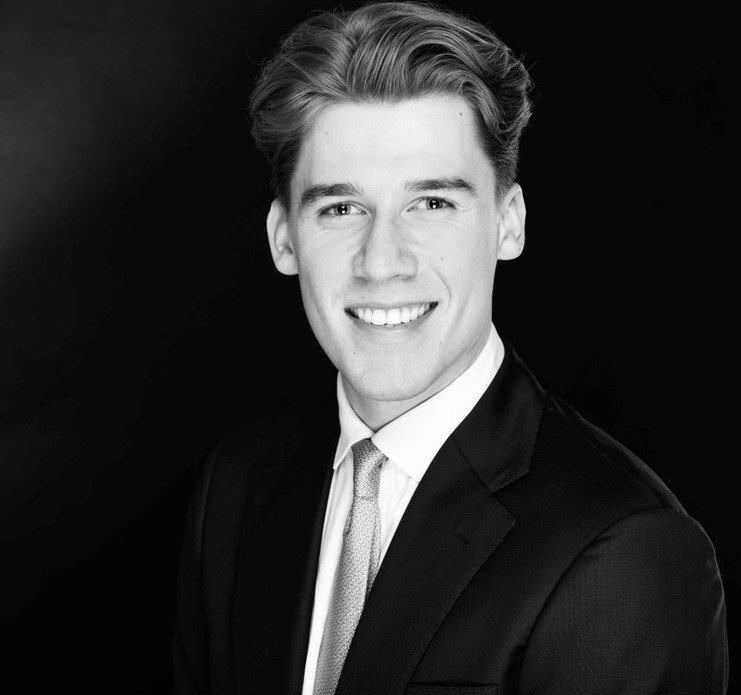 Hakon Ehlers (Sales Associate) supports the sales team as an intern at Sponsoo. Hakon was born and raised in Hamburg and is currently studying international sports management with the hope of turning his passion into a career. His enthusiasm for sports is manifold. As an active footballer and golfer, Hakon is also fascinated by tennis and running. 
The following advisors and
Sponso Agents
are supporting our core team: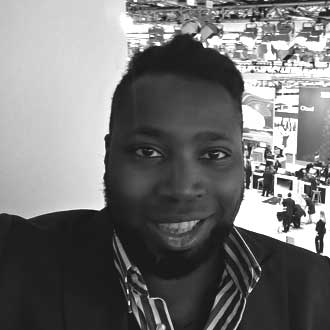 David Akinjise (Freelance Consultant for Cooperations and Business Development) supports Sponsoo by bringing in new projects and cooperations. He has been working in telco for 10 years and now shares his experience with ambitious startups like Sponsoo. David is a football-addict, who played actively in his home club for a long time and even acquired the certification to be a referee. When traveling, he always brings his surf board. (And a towel. Always bring a towel!)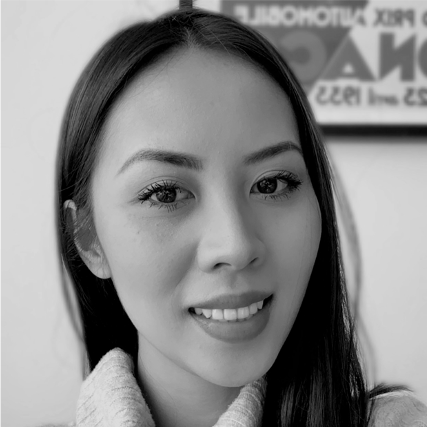 Jenna Ngo (Sponsoo Agent) supports Sponsoo in matching cooperation partners with ambitious athletes. Jennas entrepreneurial mindset made her quit her job as a marketing manager for prestigeous brands to help startups and freelancers during the start of their business. Her interest in anthropology also reflects in what she likes about sports: The strong sense of collaboration. In the past, Jenna played handball, but now she switched to yoga.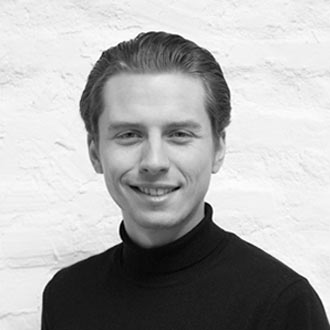 Béla J. Anda (Co-founder and Head of the Advisory Board) has founded Sponsoo together with Andreas and Christian - based on the vision to make sponsorships accessible for tens of thousands of amateur sports people. Before that, Béla studied law at the Bucerius Law School and in St. Gallen, and launched a startup for Rocket Internet in Bangladesh. 
Béla loves active sports. For example, he hiked to the basecamp of Mount Everest or finished the Dublin Marathon.