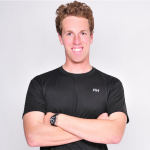 Summary
AndreasBadenRacing stands for the combination of professional ocean racing with a Class40 racing yacht and sustainability and innovation.
Description
During my studies of environmental and agricultural sciences, I developed the enthusiasm to establish the connection between sporting competition, dealing with nature and sea sailing in the junior project of the Sailing Team Germany. Sea sailing is the challenge of making modern high-tech racing yachts fast under the influence of constantly changing weather conditions, with strategic consideration of the opponents and optimizing the technical, physical, and mental parameters and optimally coordinating all these influencing factors.
The connection between these worlds has been my motivation for a long time now: one the one hand, the need for environmental protection, conserving resources, supporting sustainability and renewable energies – on the other, the deep love for the sea and the elements. So far, many questions about sustainability and resource conservation have remained unanswered in yachting. The industry is just beginning to approach the topic cautiously.
A Class40 project that focuses on nature and the environment with its launch, but that does not lose its power and performance: That is my goal. I would like to work together with partners and suppliers to find solutions to further develop the industry more sustainably and to present future-oriented approaches. This project is intended to be a melting pot of ideas, a test platform for innovations, a means of communication to convey solutions via successful sports.
Our preferred sponsor
Our ideal sponsor is a dynamic company which, like us, has a natural understanding of sustainable action and is highly committed to these values. We are looking for a long-term partnership that we will develop together and in which the many facets of sustainability play a central role.
Sponsorship Usage
Establishment of a Class-40 offshore sailing campaign that conveys the message of more sustainability in sailing.
Greatest successes
2022 participated in the Rolex Middle Sea Race
2022 3rd place Marstrand 12Meter Cup
2022 3rd place Wessel & Vett Cup 12Meter Rule Class
2022 5th place in ORC World Championships
2022 2nd place in Starting Group of Pantenius Rund Skagen
2021 8th place The Nations Trophy Palma, ClubSwan50
2021 5th place World Championship 12-meter class in Helsinki
2021 3rd place Pre-Worlds 12-meter class in Sandhamn
2021 5th place Gotland Rund overall (SRS), 3rd place in the starting group
2021 2nd place Solaris Cup, Sardinia
2020 2nd place Welcome Race of the Kieler Woche
2020 2nd place Rund Fehmarn, Travemünder Woche
2019 1st place German Championship
2019 2nd place Inshore Kieler Woche
2019 3rd place PalmaVela
2018 2nd place Capital-Cup Rund Helgoland
2017 3rd place long distance Kieler Woche
2016 Goldfleet World Championship Copenhagen
2016 3rd place Maior
2015 1st Place coastal race Kieler Woche
2015 1st place long-distance Kieler Woche
2015 1st place Inshore Kieler Woche
2014 participated in the Rolex Middle Sea Race
2014 2nd place long-distance Kieler Woche
2013 1st place long distance Kieler Woche
2012 3rd place German Championships Inshore
Key figures for sponsors
More than two million sailors and over 8 million sailing enthusiasts in germany
More than 250 million fans worldwide
Sustainable and growing sport
Possibility to address the target group in a targeted way
Example Route de Rhum 2014:
8 Ultim Trimarane, 9 Imocas, 11 Multi50 Trimarane, 20 "Rhum" Class Yachts, 43 Class40s, a total of 91 competitors
2.2 million people visited the Race Village in Saint Malo and Pointe-à-Pitre
67 hours of television coverage, 44 hours of radio coverage, over 5,500 newspaper articles, over 900 accredited journalists and over 12,000 online reports
Fancybox.bind("[data-fancybox]", { // Your custom options });