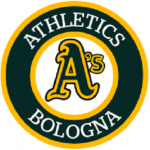 Summary
Amateur club that disputes the Italian Serie A and all youth categories. Organize the Winterleague, Indoor Youth League.
Description
We propose mutual professional collaboration, contractual clarity and, above all, a certain and safe return. All our teams, therefore not only the seniors who participate in Serie A but also the youth teams, tread the fields throughout the national territory and beyond, since some of our players have already played for the national and regional youth teams, consequently giving also international visibility. We make available to our Sponsors and Partners, in addition to the classic possibilities of collaboration (advertising on team shirts or on advertising billboards located at our sports facilities, not only those outdoors but also at the sports halls of the Winterleague, indoor youth championship nationally organized by our Company), a wide range of other options for anyone who still wants to establish a synergy relationship with our Company. We also offer an abundant media coverage of our Sponsors and Partners not only at the specialized online media but also at Radio and TV broadcasts, online sports magazines as well as obviously various daily newspapers, both local and national, of which we would be very happy to provide full-bodied Press Review. Last but certainly not negligible in order of importance, ours is a very large community that produces a significant offer from the point of view of potential business contacts as demonstrated by the over 100 members, to which obviously family members and supporters must be added. they are closely involved in the sporting activity of children in addition to the important presence in Social Networks: at the level of Facebook and with our. Athletics Bologna Baseball Official Page which with the Athletics-Virtus Baseball Group while at the Instagram level with the Athletics Bologna Official Account and which, also considering the Wikipedia page, allows the possibility of a truly remarkable pool of contacts, especially if we consider the very large number of post, image and video sharing available and which, consequently, allows certain and safe returns also from the point of view of image and marketing. The summary of all this, and which therefore allows its visibility in practically all over the world, can be found in the Athletics Bologna Baseball App, available and downloadable for free in its Android version from Google Play.
Our preferred sponsor
We are a team sport and therefore we also consider the sponsor as a "player" of the Athletics Bologna, so based on your business needs you will find together what can be the "winning" solution.
Reach / Links
Greatest successes
2004 - Serie B Italian Cup
2009 - Under16 Italian Champion
2013 - Federal Serie A Finalist
Key figures for sponsors
Our Athletics Bologna Baseball Facebook page has over 1,400 followers, while our Instagram @athleticsbologna page has over 1.100 followers. We are also present on the Telegram platform at https://t.me/AthleticsBolognabaseball.
Fancybox.bind("[data-fancybox]", { // Your custom options });