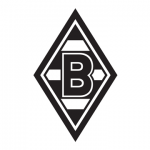 Summary
Tradition since 1900. 5x German champions, 3x cup winners, 2x UEFA cup winners. 94,000 members. We are Borussia - we are the foals.
Description
Five championship titles, three DFB cup wins, two UEFA cup wins. Tradition since 1900. Borussia Mönchengladbach is one of the most successful sports clubs in Germany and, with more than 94,000 members, one of the 20 largest sports clubs in the world.
Numerous club icons such as Günter Netzer, Jupp Heynckes, Berti Vogts, Rainer Bonhof and Lothar Matthäus have shaped our history and made us the club we are. Our fast-paced and offensive young team, with which we became German champions five times in the 1970s, earned us the nickname "Fohlenelf". We live this game philosophy to this day.
According to NIELSEN SPORTS, 25 million of all football-interested people in Germany say they like Borussia Mönchengladbach. For example, Borussia regularly takes the top spots in brand and popularity ratings. According to the Statista European Football Benchmark 2018, we also rank first in the Bundesliga comparison with 81% fan loyalty. High popularity among other fans and at the same time low rejection make us one of the most popular clubs in Germany.
We are Borussia. We are: The foals.
Greatest successes
German Champion: 1970, 1971, 1975, 1976, 1977
DFB Cup Winner: 1960, 1973, 1995
German Supercup winner: 1977
UEFA Cup Winners : 1975, 1979
Finalist European Cup: 1977
UEFA Cup Finalist: 1973, 1980
Fancybox.bind("[data-fancybox]", { // Your custom options });