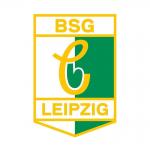 Summary
It still smells like football romance here. BSG Chemie Leipzig is on the rise like hardly any other club in Germany.
Description
Just football? Not with us! BSG Chemie Leipzig and its fans represent values such as cosmopolitanism, tolerance, freedom of expression and anti-discrimination. We have set ourselves a clear mission statement for this purpose: http://www.chemie-leipzig.de/index.php?id=verein_leitbild
The development of the club is breathtaking. After restarting in the last division in 2008, the club played in front of an average of 3,400 spectators in the 2021/22 season.
2,000 members, over 300 sponsors, 24,000 "likes" on Facebook, 21 teams - numbers that nobody would have dared to dream of just a few years ago.
Chemie Leipzig is on the rise like hardly any other club in Germany. Become part of this great development.
Our preferred sponsor
Our preferred sponsor enjoys football and the club. As part of the green-white network, he can be sure that we will also actively involve him outside of football and thus intend to increase his benefit beyond the advertising effect. At Chemie, sponsors and club see themselves as a unit.
Sponsorship Usage
In the chemical industry, the focus is on the infrastructure. The Alfred-Kunze-Sportpark is being renovated bit by bit and should have floodlights in the medium term. In the sporting field, the youngsters should grow into a size in Leipzig football, while securing the regional league has priority for the first team.
Reach / Links
Greatest successes
Currently
Promotion to the regional league (4th division) - 2019
Entry into the 2nd round of the DFB Cup by beating second division team Jahn Regensburg 2018
Saxony Cup Winner 2018
Promotion to the Landesliga (6th division) - 2014
Promotion to Oberliga (5th division) - 2016
The best fans in the world - always
Historical
East German champion - 1951
East German champion - 1964
FDGB cup winner - 1966
Key figures for sponsors
Division of the first team: Regionalliga
Average attendance season 2021/22: 3,400
Number of teams: 21 (including 17 youth teams)
Number of members: 2,000
Number of season tickets sold: 2,300 (club record!)
"Likes" - details (Facebook): 24,000
Visitors to our website per day: 1,700
Circulation program booklet: 300 - 1,000 (depending on the game)
Fancybox.bind("[data-fancybox]", { // Your custom options });