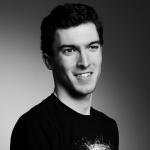 Summary
I am a fast improving triathlete with a likeable personality, drive to succeed and a passion for achieving.
Description
Hi,
I am GB age group triathlete looking to take the next step in my athletic career. I have nothing but passion for the sport and virtually all my time outside of work is dedicated to being a better athlete.
I began as a swimmer, racing for my home town club from the age of 7 years old. But after time I got bored of just competing in a pool and look to follow a new path. I have since fallen in love with the sport of triathlon. I enjoy all disciplines equally and my technique in the pool provides me with a good starting point in all traithlon competitions, I am regularly out of the water in the top 10.
I have only been in triathlon for one year but I have made significant improvements, qualifying to represent team GB in the upcoming European championships in Lisbon. Yet I know I have reached the level I want to and nothing will stand in my way until I am there. I hope to progress from the age group ranks to the elites in the olympic distance competitions with a possible attempt at Olympic qualification for 2020. I am ambitious and my drive knows little bounds.
I anticipate stepping forward in the longer disciplines of triathlon too, and see no potential reason for me not to be able to represent GB at both 70.3 and 140.6 levels. I will also qualify for Kona, ideally multiple times.
I like to see results in others as much as myself too. I spend time talking through other athletes problems and am more than willing to lend a hand to help them improve in pursuit of their goals too.
Our preferred sponsor
Bike manufacturers, nutrition companies and travel operators.
Reach / Links
Greatest successes
Qualify for team GB age group squad
16th at the London triathlon - 3000+ men
Key figures for sponsors
I am active across all forms of social media
Twitter https://twitter.com/engineer_jay
Instagram https://www.instagram.com/jamieoakey/
My own website http://jamieoakey.wix.com/triathlete
Facebook https://www.facebook.com/jamie.oakey.73
My results from last year include a 16th place finish at the London Triathlon.