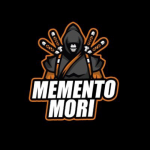 Summary
An ambitious and ever-growing team, founded in 2020. We aim to create a staple within NBA 2K eSports community by taking this team through various tournaments with Europe. All of which will be streamed on a game by game basis.
Description
As we aim to grow within the esports community we also feel this is a great opportunity for a small business to join this project. Helping them as well as ourselves to gain exposure, whether that be through viewership on streaming platforms such as Twitch or social media engagement through Twitter. Whilst we are getting noticed, so are you.
Our preferred sponsor
Our ideal sponsor would be a company with an affinity for sports or gaming with a target audience related to such. This makes for a mutual interest in addition to mutual benefits for both parties.
Reach / Links
Key figures for sponsors
Our Twitter Page has 78 followers (98% of which are male gamers)
Our highest view count for a stream is 81 views (This was for one game in an eSports tournament)
We are regular competitors in IES 2K League (They boast 1.1k followers on Twitter)