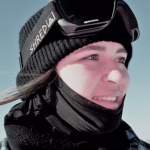 Summary
Snowboarder in the World Cup, goal: Olympics! ❤ Slopestyle
Description
I've wanted to snowboard for a long time, but I didn't get a board from my parents when I was a teenager. It wasn't until I was 15 that I managed to persuade my parents. Only a few years later I competed in the World Cup for the first time. In the meantime, I have been accepted into the police's top athlete programme and travel around the world as a professional snowboarder. My goal is to qualify for the Olympics and compete in Pyeongchang in 2018, or in Beijing in 2022 at the latest.
My strongest discipline is slopestyle, where I am among the top 30 in the world rankings.
Sponsorship Usage
In order to achieve my dream of competing at the Olympics, I need financial support to be able to compete in all the World Cups.
Greatest successes
1st place German Championship, Westendorf AUT, Slopestyle 2016
1st place German Championship, Westendorf AUT, Slopestyle 2017
2nd place European Cup Landgraaf Slopestyle NL
3rd place European Cup Landgraaf Slopestyle NL
10th place World Cup, Moscow RUS, Big Air
17th place Worldcup (Olympic test event) Alpensia KOR
11th place Worldcup, Alpe di Siusi ITA, Slopestyle
15th place Worldcup, Quebec CAN, Slopestyle
16th place Worldcup, Mammoth USA, Slopestyle
17th place Worldcup (World Championship), Sierra Nevada ESP, Slopestyle
19th place Worldcup (World Championship), Sierra Nevada, Big Air