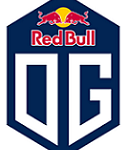 Summary
One of the most successful eSports clans in the world is looking for partners for upcoming tasks. #DreamGreen with us.
Description
Every year after the end of the biggest eSports tournament in the world, "The International", the best players in the world change clans at will. The transfer window after "The International 5" was the birth of OG. We united longtime friends Fly and n0tail. We brought in the superstar Moon, as well as the world's highest ranked Dota 2 player Miracle-. The crowning achievement was the signing of one of the most recognizable faces in the scene: Cr1t- .
Team OG quickly captured the hearts of Dota 2 fans around the world with their performance at the first ever "The Frankfurt Major" tournament. OG is not only setting the standard in the scene with our innovative strategies - We are also a rarity in the scene as a "Player-Owned" team.
Take advantage of the extreme reach of our team and the tournaments we are active in. The finals of the Internationals were watched by up to 20 million viewers at their peak. The eSports fans are on average 18-30 years old, predominantly male and extremely tech-savvy. In addition, they are very consumer-oriented - a very interesting target group for potential advertising partners. In addition, more than 11. million players play DOTA 2 and thus form a quantitatively massive target group.
Go green with us as our next strategic partner. #DreamGreen with us.
Fancybox.bind("[data-fancybox]", { // Your custom options });