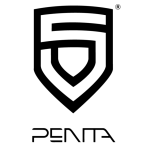 Summary
We are one of the largest, most popular, and most successful eSports organizations in German-speaking Europe.
Description
PENTA was founded in 2014, has been established in e-sports for quite some time and is one of the most popular e-sports brands in Germany. With several world and European championship titles, we are one of the most successful e-sports organizations in German-speaking Europe.
Our vision:
We offer our partners the perfect introduction to e-sports by not only taking them on our shared success stories, but also letting them become part of them. For us, it's about a sustainable and lasting change in brand perception and awareness for GenZ. Together we want to leave meaningful impressions and take on the challenge to put our long-term efforts into the hard-to-reach young target group.
Greatest successes
Rainbow Six Invitational 2018 - World champion
Paladins Season Invitational 2019 - World champion
CS:GO 99DMG League 2020 - German Champion
Rainbow Six Ps4 Championship 2021 - German Champion
League of Legends Summer Split Pro Div - First place group stage
Key figures for sponsors
156 million total impressions in 2020.
500k followers across all social media channels together.
52k Facebook Fans
76k Twitter Follower
244k Instagram Follower
102k TikTok Follower
22k YouTube subscribers
Fancybox.bind("[data-fancybox]", { // Your custom options });