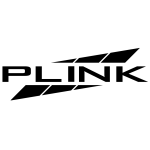 Summary
The future of sports - a new competitive experience, conceptualised for Virtual Reality. PLINK combines Fortnite mechanics with eSports.
Description
PLINK is an original game conceptualised for Virtual Reality. As a multi-player eSport experience, designed for both online and room-scale distribution (VR cinemas), PLINK combines Battle Royal elements with traditional sports. Think CS:GO meets Fornite... but with much simpler mechanics and with universal appeal! In PLINK, the goal is to survive a series of levels that get smaller as time goes by and use different types of weapons. Anyone can play PLINK.
"Up to 4 players... but only 1 winner..."
PLINK features an spectacular stadium (with banners), weapons and a dyamic scoreboard that shows live match data. Additionally, the user interface and menu screens present clear and always-on ways to displays brands. In the near future, we will also be generating events so that audiences can join competitions.
The PLINK team will be rolling out the 1st version of the game during Q2 2019.
Our preferred sponsor
We're exploring partnering with IT hardware and software providers, media companies, retail and nutrition brands and sport/equipment suppliers. Given how we're proposing an innovative concept (although based around the model of eSports), we look forward to experiment ideas with our selected partners and the evolve the game features and campaigns as PLINK gains in popularity, e.g. engaging influencers, personalising props (both physically and virtually!).
Sponsorship Usage
60% of our audiences have told us they would like to see such brands in-game, especially in stadium assets and props (e.g. weapons). We will soon be rolling out the game, make noise in social media and start creating events.
Greatest successes
We anticipate that PLINK would help expanding and intensifying the reach of a brand among the 10-35 yrd old group thanks to the values found in our game, and which relate to values found or searched in/for leading brands:
- YOUNG IN SPIRIT
- QUIRKY / CREATIVE
- PLAYFUL
- ENERGETIC
- DIGITAL & HIGHLY ENGAGED
Key figures for sponsors
Will traditional sports (and eSports) be around in 100 years? According to research (Performance Communications), 32% of sport fans believe that "football will no linger be the dominant sport in 10 years' time". At PLINK, we've focused in delivering a game that features:
FAST & EASY ENTRY: PLINK features automatic weapon re-loading, assisted teleporting & intuitive mechanics.

MULTI-PLAYER: it can be played by 2, 3 or 4 players at once (includes voice integration).

COMPETITIVE FUN: PLINK's Battle Royal mechanics and peer-to-peer competition makes for a compelling experience with high retention and return potential.
Once the game is commercially available (Q2 2019), we will be publishing the website, video and social media presences. Some further details about the game:
A mild intensity experience.

10 mins duration per match maximum.

Suitable for most ages/player types.