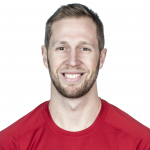 Summary
Professional Beach Volleyball Player 🏐 | Olympic Athlete | 5x FIVB Medalist | 📍 Toronto, Canada
Description
Join me on my mission to the Olympic Games in Tokyo 2021!
I started playing beach volleyball at age 15, thanks to a good high school teacher who helped me fall in love with the game. Just three years later, in 2008, I became a member of Team Canada Beach Volleyball. Since that time, I have become a Junior World Champion, and was lucky enough to participate in the Olympics in Rio 2016. It was such an honour to represent Canda at the Olympics, in Rio, at the famous Copacabana beach. I still own some of the Copacabana sand that I collected during the event... :)
Now I am working towards becoming one of few Canadian athletes to compete in more than one Olympic tournament. I will not be able to do this alone, and I am grateful for the support of all my partners that joined me on my mission so far.
Sponsorship Usage
Your sponsorship budget will help me and my beach partner to finance our beach season. Beach volleyball is a global sport with tournaments all over the world. Even though we cherish the opportunity to represent Canada all over the world, and get to meet a diverse range of people and cultures, this also means that our travel costs are extremely high.
Every partnership helps us to finance our career and win precious World Tour points for the FIVB ranking that will ultimately decide who will play in the Tokyo 2021 Olympics.
Fancybox.bind("[data-fancybox]", { // Your custom options });