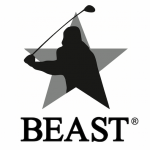 Summary
3 time World Long Drive Champion in golf. Long Drive Hall of Fame, 4 time Captain of U.S.A. Long Drive Team
Description
Over 2,000 golf related appearances worldwide including Beijing, Shanghai, Hong Kong, Tokyo, Singapore, Malaysia, Manilla, Taipei, Dublin, Caracas, Amsterdam, Paris, Montreal, Quebec, Toronto and more. Guest appearances on Golf Channel, The Outdoor Channel, PGA Tour Radio and numerous features in National Magazines such as Golf Digest, Golf World, Golf Magazine, Golf Weekly, Sports Illustrated, USA Today, Golf Digest Asia, Esquire, Mens Health, Mens Fitness, Popular Science, Author of Best Selling book-"The Long Drive Bible" and President of Long Drive Hall of Fame!
Our preferred sponsor
Any corporation that desires personal touch branding while associating with a dynamic yet authentic personality with experience in public speaking. Golfers are every day consumers and are very recptive to my genuine approach.
Reach / Links
Greatest successes
1. Raising three great children.
2. Being married to the same girl for 26 years.
3. Inspired and guided others to overcome and achieve.
4. A record setting career as a professional long driver
5. Being inducted to 3 Halls of Fame.
Key figures for sponsors
Google Web, video and image searches of Sean "The Beat" Fister can produce thousands of hits to show where I've been throughout my career.
I have opportunities to perform long driving exhibitions, clinics and appearances on center stage in front of galleries of people of all ages at charity, corporate and celebrity golf events. I also have a strong Social Network following. I have the opportunity to promote brands by wearing logo's, branded signage and in conversations on and off stage.
I am well versed at entertaining a crowd and promoting brands professionally for a win win relationship.